Equestrian perfomances in Brittany
During your visit to the Haras you will discover a unique environment and encounter equestrian artists presenting original performances and activities. A diverse and rich programme for the whole family to enjoy!
visit
FROM AUGUST 29 TO OCTOBER 19
Enter the visit route around the world of horses and live a unique experience on this emblematic site of equestrian heritage! You go to the stables to meet the horses, and you immerse yourself in a re-enchanted journey, between imagination and fairground art.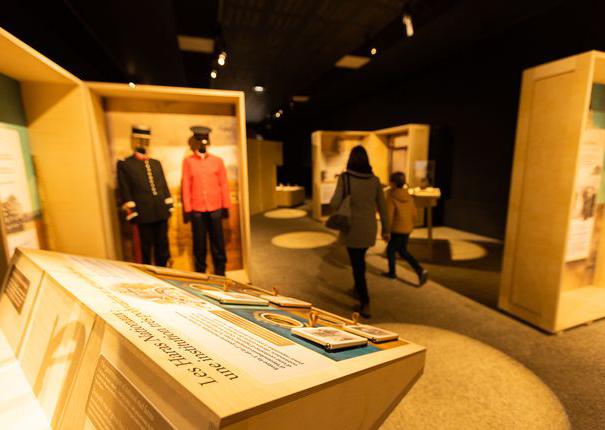 visit & show "TRACES DE FAIRE"
from OCTOBER 23 TO NOVEMBER 5
The Shigaïlan company offers its equestrian show "Traces de faire", featuring half-woman, half-horse beings inviting us, in movement, through music and through the body, to meet the other self. Before or after, take advantage of the "Imperial" tour, the horses in the stables, the saddlery of honor...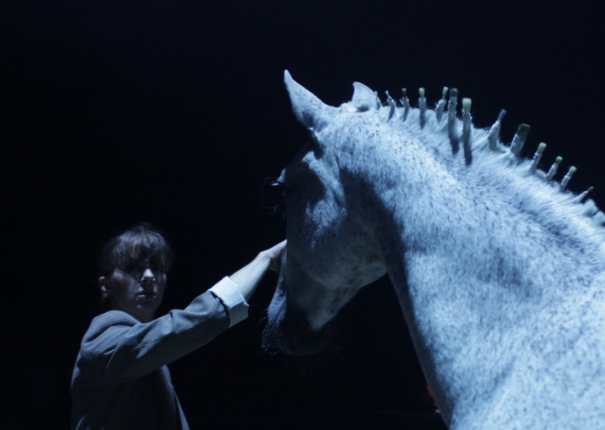 visit & CHRISTMAS show "MANOUCHERIE AUVERGNATE"
DECEMBER 16 AND 17, AND FROM DECEMBER 23 TO JANUARY 6
The magic of Christmas blows every year under the marquee of the Haras National d'Hennebont. The Diego'n co company offers this year "Manoucherie auvergnate", an equestrian comedy in 7 acts, a love story freely inspired by Shakespeare's "Romeo and Juliet".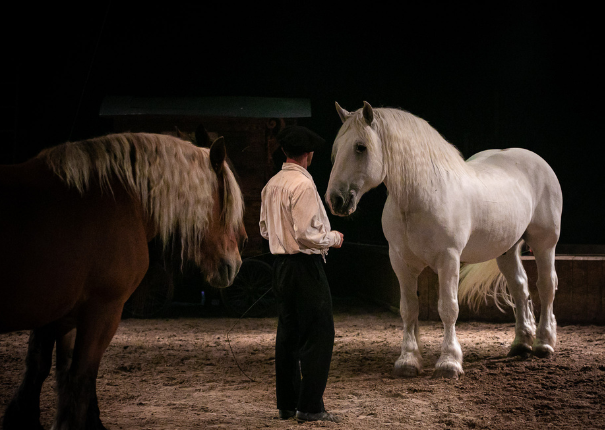 visit & show "ENTRE ELLES"
from JULY 10 to AUGUST 27
This summer, the riders from the Nagaïka Tribe company set the track on fire on their galloping horses! Outside, you will attend a lively presentation of the different breeds of horses and take advantage of all the visit areas: "Imperial" course, stable 2, saddlery of honor, garden of equi'curieux... On Sunday, you browse the wooded park on a guided tour.